Satsuma is a community-driven cafe that focuses on serving quality food and beverages using only wholesome and natural ingredients.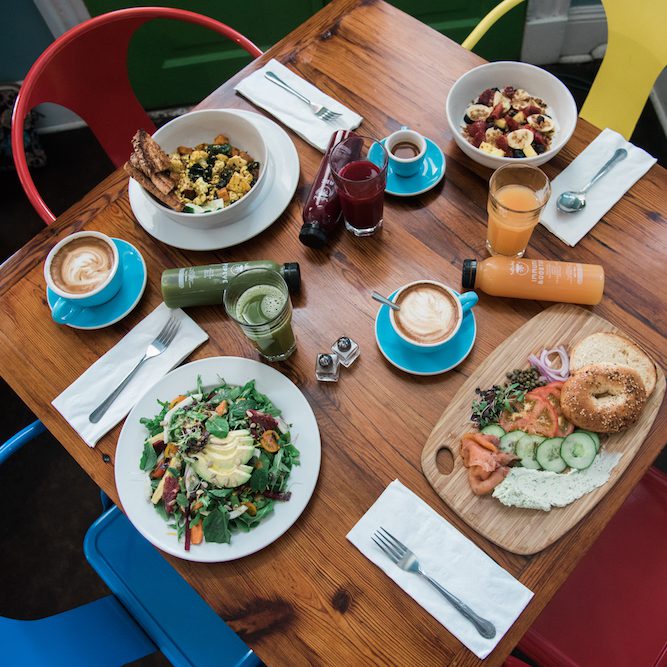 WHY COLD-PRESSED?
Cold-pressed juicing is a method of removing the juice from the highest quality organic fruits and vegetables. The produce is ground at a slow rate, in order to not introduce heat to the juice. We then slowly press the pulp of the produce with a hydraulic press which ensures no oxidation of the juice.
It's a slow and methodical process that takes time and skill. We believe that through taking our time and doing things right, that we can make a juice that is not only delicious but also intentionally processed with care.
"Satsuma has joined my list of New Orleans hidden gems!"
Anna C.
Los Angeles, California
"I could seriously eat here
EVERY. SINGLE. DAY."
Cara L.
New Orleans, Louisiana
"I actually planned to eat at several different cafes, each on a different day, but ended up returning to this one time and time again…"
Dustin N.
Dallas, Texas
"this laid-back art-filled restaurant and cafe has carved out a home for those looking for fresh-pressed juices and leafy greens."
Bon Appetit
"the decor is totally
New Orleans, and the vibe is about as local as you can get."
The Layover
"… all revved up by vividly fresh, locally grown produce."
Gambit Magazine
"At Satsuma Cafe, the seasonal goods always seem ready for their close-ups."
The Advocate